Ford Battery Services In Fairfield, TX
Did you know that your battery gives warning signs before it dies out? Be sure that you know when to take your vehicle in for battery service. At Freestone Ford, we offer a full line-up of battery services for all Ford vehicles. We are conveniently located for Ford drivers from around the Fairfield, Teague, Turlington, Dew, and Stewards Mill, TX region. Be sure to schedule your appointment today.
Ford Battery Services at Freestone Ford
Every year, millions of people are stuck on the side of the road due to battery issues. Don't let that happen to you. Our service center can provide the important battery services to keep your Ford going during any time of the year. Here is a look at our available battery services:
Battery Inspections - Our technicians will inspect the battery for physical damage and perform a test to make sure that it can still hold a sufficient charge.

Battery Replacement - When your battery cannot consistently start your vehicle, our technicians can remove it and replace it with a new manufacturer-approved battery.
Learn More
Battery Terminal Cleaning - The battery terminals can sustain a buildup of corrosion that makes the connections looser; we can clean the terminals and tighten the cables.

Ford Factory-Trained Technicians
We are proud to have some of the most experienced technicians in the area. That's because each one of our service center team members is factory-trained. They have the unique knowledge to provide the highest level of care for your Ford. In short, we have technicians that you can trust.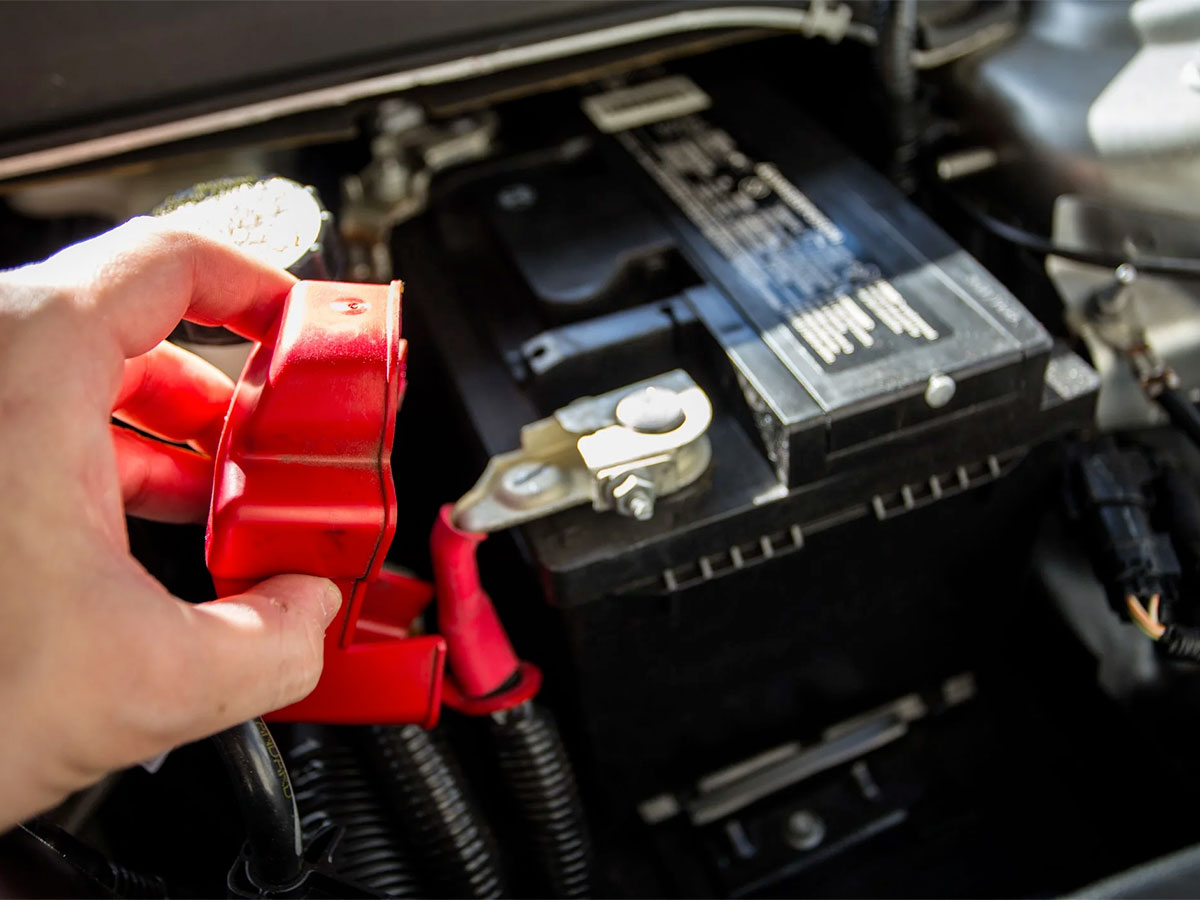 Signs Your Battery Needs Service
It's important to know when your battery will need service or replacement. Here's a look at four top warning signs of an old or weak battery:
Dim lights - Notice that the lights are dimmer than usual on your vehicle? This is usually the result of a weak battery charge.
Clicking sound during start-up - If you hear a clicking sound at start-up, then your vehicle's battery is not able to provide a sufficient charge.
Corrosion - Older batteries will have orange and green splotches on the casing or around the battery terminal.
Misshapen battery - After an extended period, batteries will tend to lose their shape.
Popular Top Ford Amenities
We are proud to offer many top amenities that you can enjoy during your visit. Relax in our comfortable waiting room and enjoy our selection of newspapers and magazines. We also have high-definition TVs available so you can watch your favorite shoes. Finally, we have lots of top snacks and drinks available at our on-site vending machines.